TP-Link router
You need to configure the Internet connection over the Advanced option.
The setup can NOT be done over the Quick Setup option or Basic option.
Setup Internet connection
Select Advanced.
Go to Network → Internet
and configure the following:
Internet Connection Type: PPTP

Username: enter your StudNet user ID
(can be found in the StudNet activation email)

Password: enter your StudNet password
(which you choose at StudNet account registration)

Secondary Connection: Dynamic IP

VPN Server IP/Domain Name: login.stw-bonn.de
Apply the setting with Save.
If you have lost your username or password you can reset your account.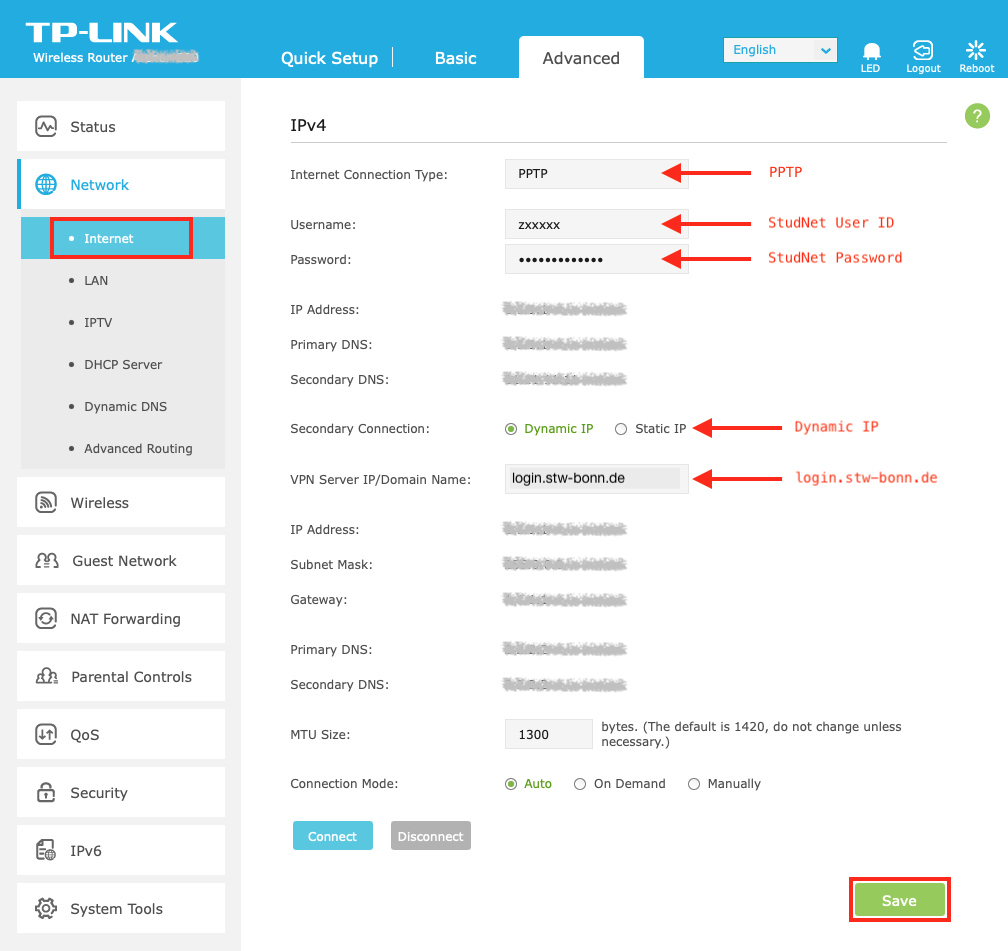 The router should now connect to the network by click on Connect.
The status Connected should appear and the Internet IP Address should NOT be "0.0.0.0" anymore.
If there are problems to establish a connection check the above settings, especially Username, Password and VPN Server IP/Domain Name again.
On the devices connected to the wifi router, a dial-in using the Internet login is NOT NEEDED anymore. The wifi router will establish a connection automatically if one of the connected devices tries to connect to the Internet.